Updates
Updates are an major change in the game. Jurassic World had 3 updates. The game added many new dinosaurs, battle stages, and new park levels. New update is now available, here's what you need to know! *2 new land dinosaurs to be unlocked in Battle Stages
10 new aquatic creatures to be unlocked through Battle Events
4 new hybrids to fuse in the Creation Lab
5 new episodes, boosting the Level cap to 70
New buildings and decorations
Various bug fixes and optimizations
Update 1.7.26
Welcome back to Jurassic World™. Dive in and let the adventure continue!- Feed and evolve your animals to participate in thrilling underwater battles- 9 new aquatic species in the lagoon- 3 new dinosaurs in the park- 5 new episodes, boosting the Level cap to 65- New buildings and decorations- Various bug fixes and optimizationsOptimized for Android OS 4.3.Thanks for playing Jurassic World™: The Game!
Update 1.5.17
The Update states:Tournaments have arrived and it's survival of the fittest with the latest update to Jurassic World™: The Game. Only the best, most consistent fighters will have the chance to win prizes such as the Mosasaurus and more! ''
Bring your best creations to the arena and don't be defeated by the competition! 

· Launch of Jurassic World's first Tournament featuring the Mosasaurus
· 4 NEW Limited Edition Dinosaurs 
· 2 new Hybrids can be created
· Get ready to unlock 2 new Dinosaurs and new buildings and decorations 
· 5 new Episodes, boosting the Level cap to 60
· All new Battle Events
· New Card Packs
· Additional bug fixes and optimizations for a better experience

The Jurassic World™: The Game dev team

Photos of the Update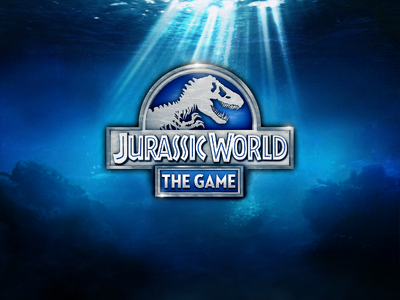 Community content is available under
CC-BY-SA
unless otherwise noted.